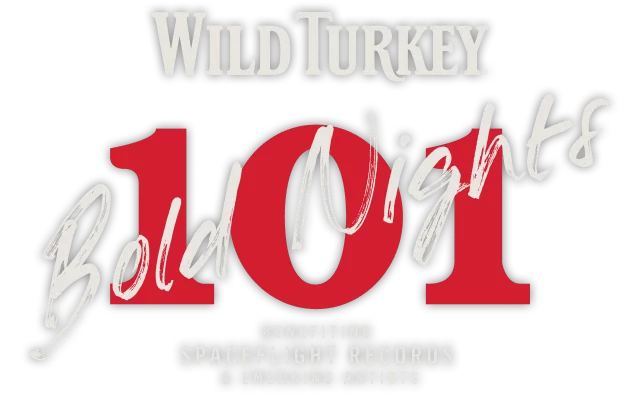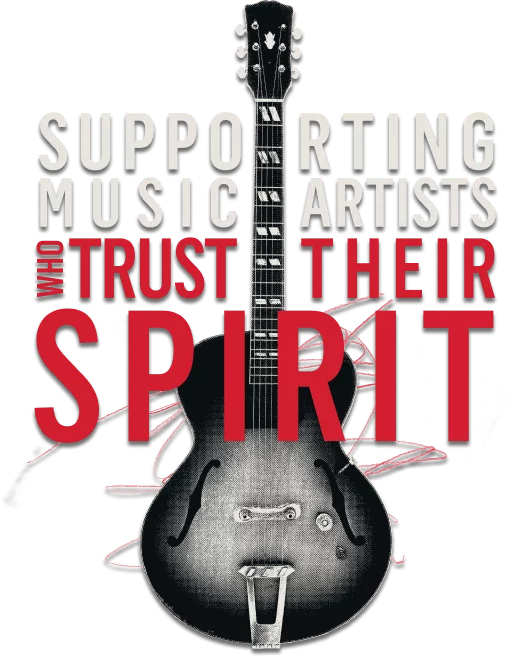 101 BOLD NIGHTS
GENUINE MUSIC • GENUINE BOURBON • TRUST YOUR SPIRIT
Wild Turkey recognizes that music uplifts communities and helps shape culture. Our 101 Bold Nights are all about getting behind artists who truly trust their spirit to help them share their music and bold stories with the world.
Alongside fostering a broader stage for emerging artists through concerts and digital audiences, we're partnering with and donating to non-profit Spaceflight Records so further musicians can benefit from their expertise and forge their own path in the industry.
Get behind genuine music with us, sip genuine bourbon and be inspired to trust your own spirit.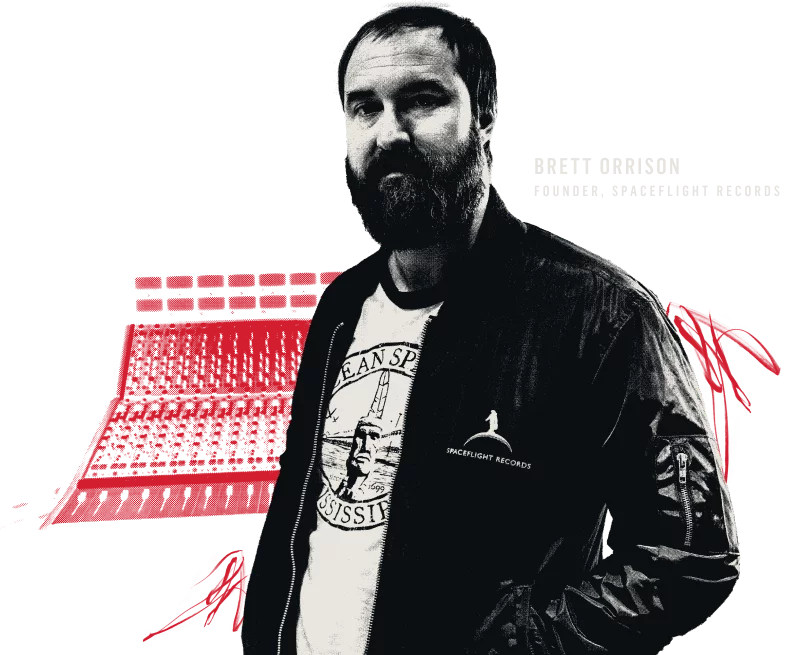 SPACEFLIGHT RECORDS
We're proud to be partnering with Spaceflight Records, the first non-profit record label of its kind. Their mission is to develop, promote and advance the careers of emerging artists through providing equitable recording contracts and increased access and representation in the music industry. Their expertise is the support these musicians often need to pursue their passion. Spaceflight Record's efforts also help build both cultural and artistic significance in communities as well as help lay the foundations for many musicians' financial stability.
ARTIST SPOTLIGHT
Meaningful music comes from trusting what you feel inside and crafting that into a message for others as much as for yourself. We're celebrating and supporting the conviction of three emerging artists on our stage in Austin. Their music tells bold stories. How will their music inspire you?
Coming soon.
HEARTLESS
BASTARDS
GREYHOUNDS
KALU
& THE ELECTRIC JOINT
Artist Spotlight HEARTLESS BASTARDS

Erika Wennerstrom has trusted her spirit every step of her musical journey. Heartless Bastards originally started as a solo recording project that has since forged a path forward as a full band, with 6 studio albums, a huge summer-long tour, and even a supporting run with the Flaming Lips.

The band got its name from a trivia game question: "Who is Tom Petty's backing band?" One of the options was "Tom Petty and the Heartless Bastards." Erika found it bold enough to use as the name when she formed the band.

They've always done things their way, whether it was their blues-based sound on 2006's All This Time, their more polished approach with 2012's Arrow, or their most stylistically diverse release to date on 2021's A Beautiful Life. Rolling Stone called The Heartless Bastards "a small-town band who are ready to show the big city no mercy.
Artist Spotlight GREYHOUNDS

Straight out of Austin, Texas, keyboardist Anthony Farrell and guitarist Andrew Trube of the Greyhounds have been forging their own path since 1999. Their unique sound boldly mixes R&B, Soul, Funk, and the Bakersfield Country of Buck Owens.

The band's latest album "Primates" was called "the most complete offering from the band with relatable, sometimes deeper than expected, lyrics put in front of a backdrop that flows naturally from start to finish." Having never worked with an outside producer before, they trusted their spirit and collaborated with Steve Berlin to help expand the project. Working with Steve was a new experience for them that "opened up a lot of musical doors that we didn't know existed."

The Greyhounds continue to do live shows on their own terms, earning them a large and loyal fan following.
Artist Spotlight KALU & THE ELECTRIC JOINT

It seems Kalu James and guitarist Jonathan "JT" Holt were meant to forge their own path together from the moment they met. Born in Nigeria, Kalu at age 18 first moved to New York before relocating to Austin, Texas, where he met JT. Soon after, they started writing songs together.

Kalu and the Electric Joint is as bold as music can get. They live up to Austin's caliber of musicians and infuse their tracks with worldly rhythms that give their music a sound all their own. Their debut album Time Undone (Spaceflight Records) showcased what Billboard called a "blending of both West African and American brands of funk with bluesy grit and psychedelic ambience, along with a chin-out attitude." And they continue to receive critical praise from NPR's All Things Considered, American Songwriter and many more.

They trust in doing things their way and are moving forward while still paying homage to their individual roots.
2021 HIGHLIGHTS
In 2021, we celebrated and rewarded deserving Local Legends who kept the spirit of music alive during tough times.
Jason Eskridge, Justin Branam, DJ Soul Sister, Justin Fedor, and Jess Garland fought for music in their communities in their own unique ways. To say thanks, we made donations in their names to music-related charities of their choice and raised a glass to their achievements at a live music event in Nashville featuring Devon Gilfillian and Seratones.
WATCH OUR BEHIND-THE-SCENES CHAT