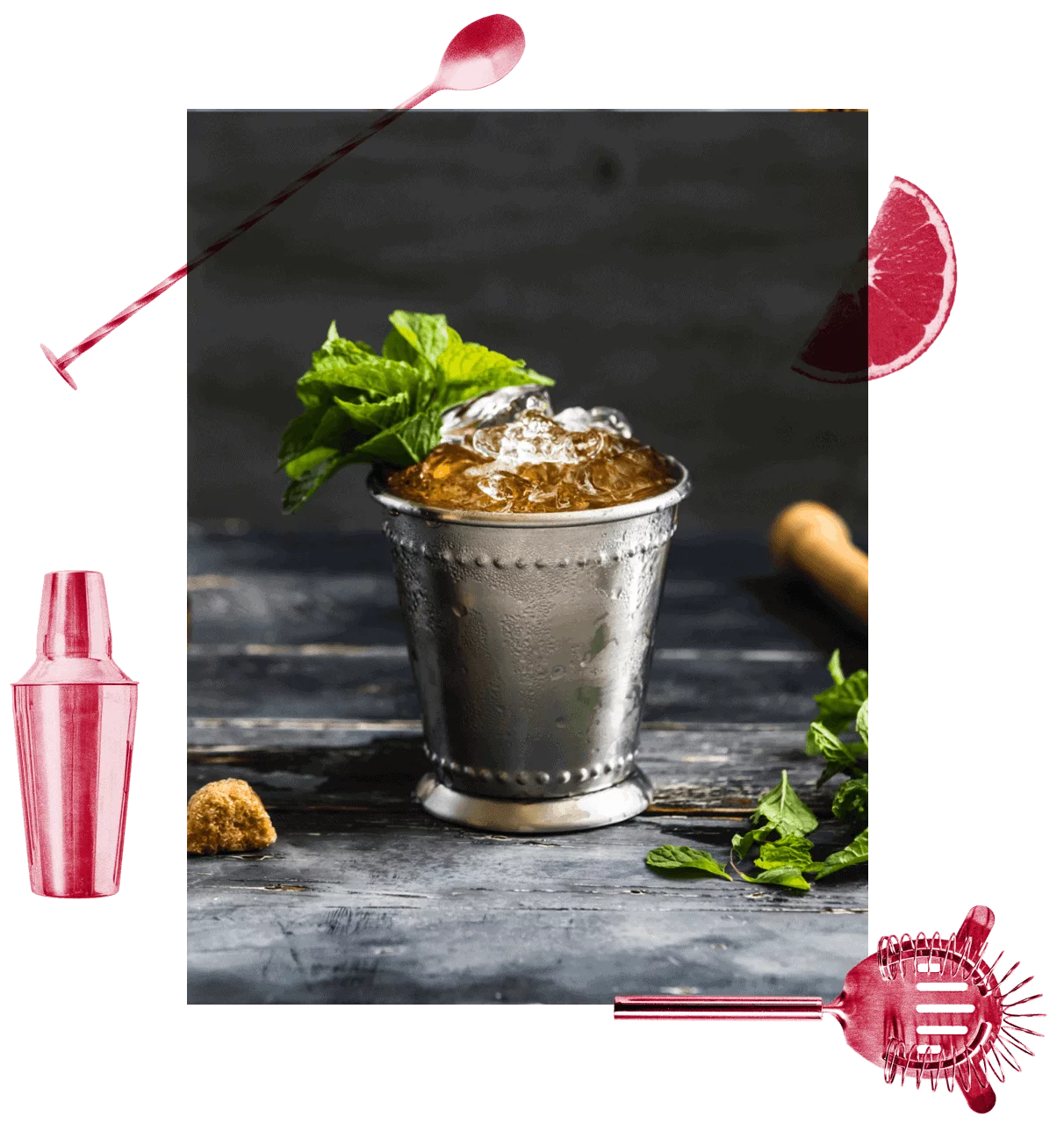 MINT JULEP
As good as being at the race track.
INGREDIENTS
1/2 parts Wild Turkey® 101 Bourbon
1/2 oz. simple syrup
12 mint leaves
HOW TO MAKE IT
Add mint leaves to silver julep cup or double rocks glass and muddle.
Fill the glass with crushed ice and pour in remaining ingredients.
Lightly mix and garnish with mint sprig.
This is how you make Mint Julep cocktail.