LA STORIA DI WILD TURKEY
Come lo facciamo, cosa facciamo e dove lo facciamo sono tutti fattori importanti quando si tratta di produrre Bourbon nel modo giusto.
I NOSTRI MASTRI DISTILLATORI
LA NOSTRA STORIA
Leggi come un ricco passato inaugura un futuro audace. Scopri di più sulla storia del nostro Bourbon.
1855-1940
LA NASCITA DI WILD TURKEY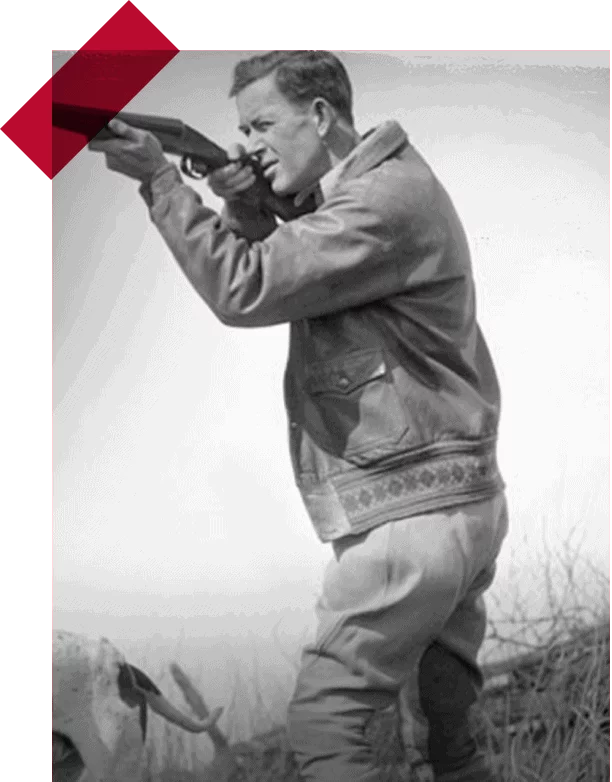 1855
Il droghiere all'ingrosso Austin Nichols inizia a vendere vino e liquori. In seguito, l'azienda diventerà di sua proprietà per vendere Wild Turkey Bourbon.
1869
I fratelli Ripy aprono la distilleria di famiglia sulla collina Wild Turkey a Lawrenceburg, nel Kentucky.
1893
Il Bourbon dei fratelli Ripy rappresenta il Kentucky all'Esposizione Universale di Chicago, Illinois.
1940
Il Wild Turkey Bourbon prende il nome da un dirigente della distilleria che condivide il suo Bourbon con gli amici durante una battuta di caccia annuale – naturalmente, erano a caccia di tacchini selvatici.
1954-1995
L'EFFETTO RUSSELL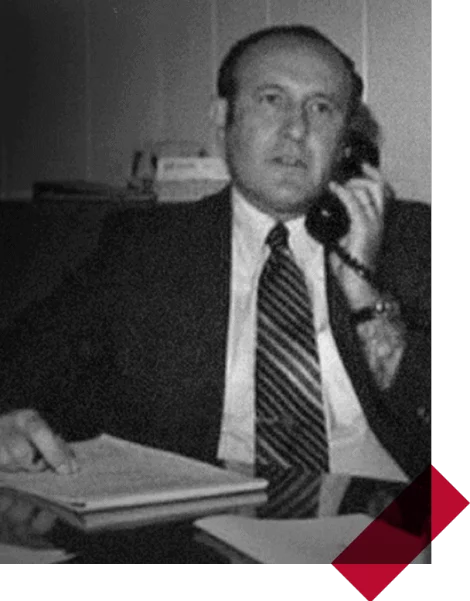 1954
Il Master Distiller Jimmy Russell si unisce a Wild Turkey: impara il suo mestiere diventando il terzo di una generazione di mastri distillatori per il marchio, che comprende il secondo mastro distillatore, Bill Hughes, ed Ernest W. Ripy, figlio del distillatore originale.
1976
Wild Turkey presenta il primo liquore a base di bourbon al mondo, raggiungendo così un pubblico più ampio e attirando ancora più bevitori nel mondo del bourbon. Il liquore porterà poi alla creazione dell' American Honey.
1981
Eddie Russell, figlio di Jimmy Russell, si unisce a Wild Turkey e inizia a farsi strada nella distilleria, seguendo le orme del padre.
1991
Wild Turkey presenta il premium Bourbon Rare Breed, uno dei primi bourbon invecchiato in botte ad arrivare sul mercato.
1995
Wild Turkey lancia il Kentucky Spirit, un bourbon single barrel 101 proof, uno dei pochi whiskey single-barrel sul mercato americano dell'epoca.
2000 – OGGI
UNA NUOVA VISIONE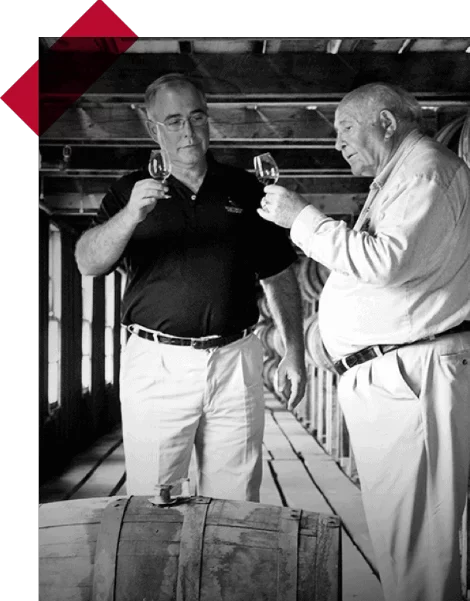 2000
Il Mastro Distillatore Jimmy Russell entra nella Kentucky Bourbon Hall of Fame.
2004
Jimmy Russell festeggia il suo 50° anno nella distilleria Wild Turkey.
2010
Eddie Russell viene inserito nella Kentucky Bourbon Hall of Fame da suo padre, Jimmy Russell.
2015
Eddie Russell riceve ufficialmente il titolo di Mastro Distillatore, rendendo Jimmy ed Eddie l'unica coppia padre-figlio attiva di mastri distillatori di bourbon al mondo.
2016
Il famoso attore e appassionato di Bourbon Matthew McConaughey si unisce a Wild Turkey come direttore creativo.
2018
Wild Turkey presenta Longbranch, un bourbon in produzione limitata affinato con carboni di Mesquite del Texas e Quercia Americana, prima co-creazione del mastro distillatore Eddie Russell e del direttore creativo Matthew McConaughey.
LA CREAZIONE DI UN'ICONA AMERICANA
Dalle nostre tradizioni di distillazione all'arte dell'invecchiamento in botte, fare Wild Turkey non è semplice. Ma se lo facessimo in un altro modo, non sarebbe Wild Turkey. Scopri cosa significa avere a che fare con un'icona americana.
Scopri di più