HISTORY
AND HERITAGE
How we do, what we do — and where we do it — are equally important when it comes to making bourbon the right way.
OUR HISTORY
A rich past ushers in a bold future. Discover the history of our bourbon.
1855-1940
THE BIRTH OF WILD TURKEY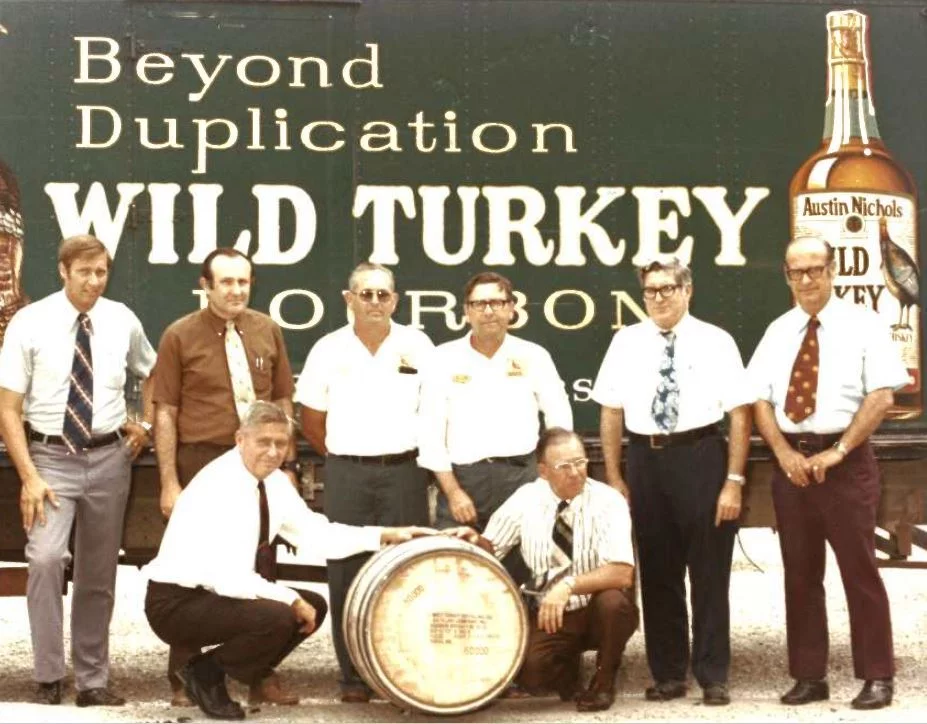 1855
Wholesale grocer Austin Nichols begins selling wine and spirits. The business would later go on to own and sell Wild Turkey.
1869
The Ripy brothers open their family distillery on Wild Turkey Hill in Lawrenceburg, Kentucky.
1893
The Ripy Brothers' bourbon represents Kentucky at the World's Fair in Chicago, Illinois.
1940
Wild Turkey Bourbon gets its name after a distillery executive shares his bourbon with friends on an annual hunting trip — of course, they were after wild turkey.
1954-1995
THE RUSSELL EFFECT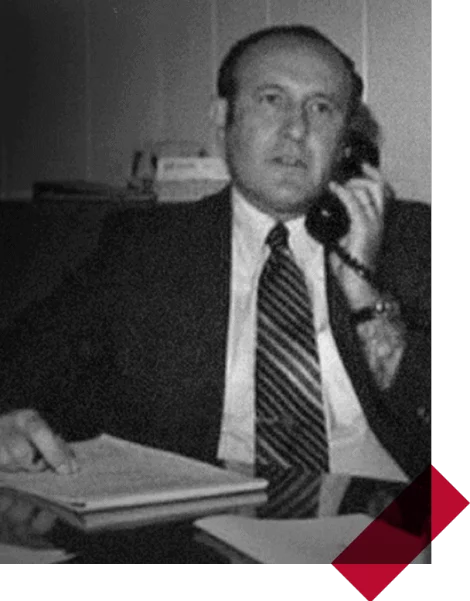 1954
Master Distiller Jimmy Russell joins Wild Turkey. He learns his craft from becomes the third in a line of master distillers for the brand which includes second master distiller, Bill Hughes, and Ernest W. Ripy, son of the original distiller.
1976
Wild Turkey introduces the world's first bourbon liqueur, introducing a broader audience and attracting even more drinkers to the bourbon world. The liqueur would eventually lead to the creation of American Honey.
1981
Eddie Russell, son of Jimmy Russell, joins Wild Turkey as a relief operator and begins to work his way up the distillery ladder.
1991
Wild Turkey introduces our premium Rare Breed bourbon, one of the first barrel proof bourbons to hit the market.
1995
Wild Turkey follows it up with the launch of Kentucky Spirit, a single-barrel 101-proof bourbon, one of the only single barrel American whiskey offerings of the time.
2000 – TODAY
THE NEW VISION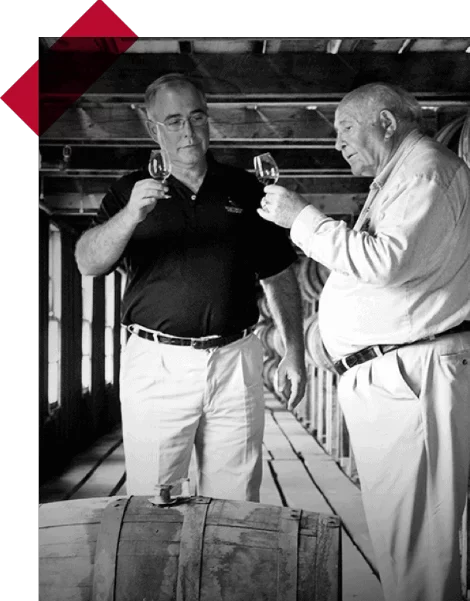 2000
Master Distiller Jimmy Russell is inducted into the Kentucky Bourbon Hall of Fame.
2004
Jimmy Russell celebrates his 50th year at the Wild Turkey distillery.
2010
Eddie Russell is inducted into the Kentucky Bourbon Hall of Fame by his father, Jimmy Russell.
2015
Eddie Russell is officially given the title of Master Distiller, then making Jimmy and Eddie the only active father and son duo of bourbon Master Distillers in the world.
2016
Famed actor and bourbon enthusiast Matthew McConaughey joins Wild Turkey as Creative Director.
2018
Wild Turkey introduces Longbranch, a small-batch bourbon refined with Texas Mesquite and American Oak charcoals, and the first co-creation from Master Distiller Eddie Russell and Creative Director Matthew McConaughey.
2020
Wild Turkey introduces Rare Breed Rye, our premium quality, masterfully crafted barrel proof rye.
CRAFTING AN AMERICAN ICON
From our rich distilling traditions to the art of a barrel aging, making Wild Turkey isn't easy. But if we did it any other way, it just wouldn't be Wild Turkey. Learn about what goes in to producing an American icon.
Read More