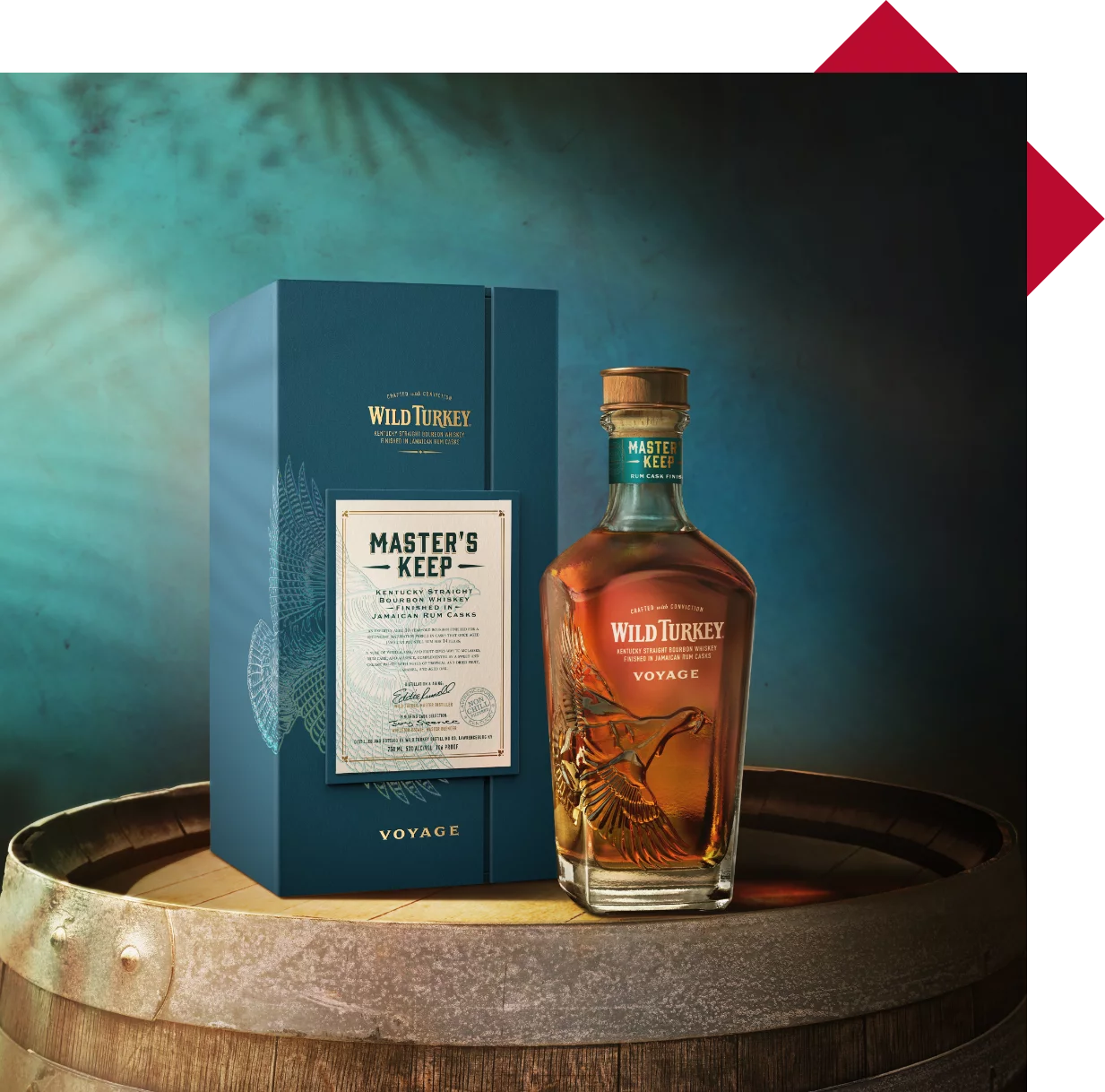 HOW WE MAKE OUR
MASTER'S KEEP VOYAGE
Master's Keep Voyage is a 106-proof expression of 10-year-old bourbon finished with a secondary maturation period in Jamaican rum casks, marking the first rum cask finish in Wild Turkey's history. Crafted by Master Distiller Eddie Russell in partnership with Dr. Joy Spence, the renowned Master Blender of Appleton Estate rum, Voyage reflects over 80 combined years of experience in crafting exceptional spirits. This one-of-a-kind Kentucky Straight bourbon whiskey draws inspiration from the lush isle of Jamaica and showcases the expertise of two masters of their craft.
The aim with Master's Keep Voyage was to create a unique spirit that captured the hallmarks of both bourbon and rum-making. To do so Dr. Joy Spence hand selected some of the finest casks from the iconic Jamaican rum house – casks which previously held 14-year-old pot still rum and would best complement the bold top notes and rich caramel undertones of Wild Turkey's extra-aged bourbons. The casks were then brought to the Wild Turkey Distilling Co. in Lawrenceburg, KY, where they were filled with Eddie Russell's own hand selected batch of 10-year-old bourbon, which had been aged in Wild Turkey's classic No. 4 char barrels. After finishing in the Kentucky heat of a timber rickhouse, the result is a tropically influenced American icon, bursting with a palate of fruits, caramel and aged oak, and a warm, long-lasting finish of chocolate and spice.