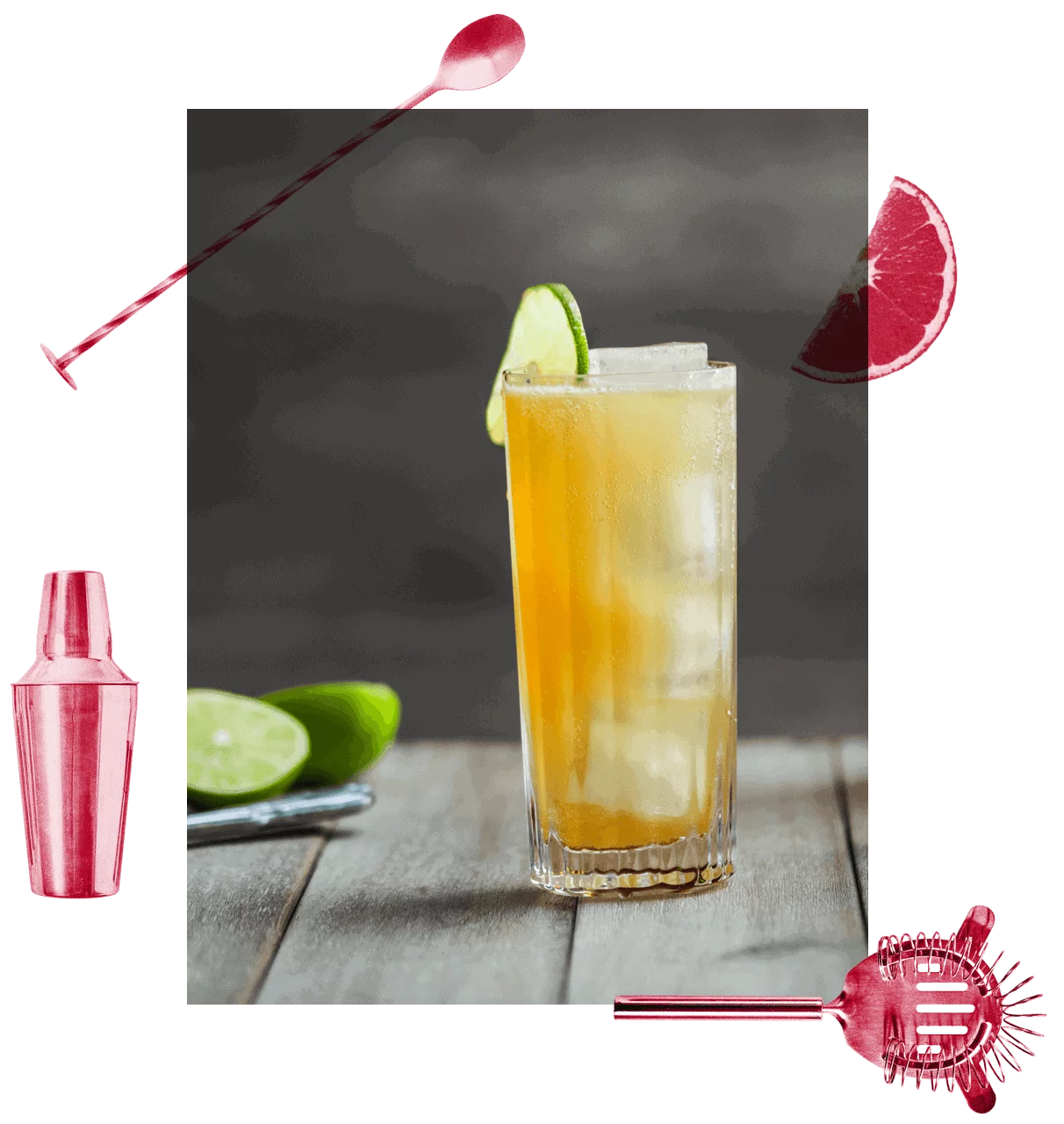 BOURBON RICKEY
The Gin Rickey's Kentucky cousin.
INGREDIENTS
2 parts Wild Turkey® Bourbon
1/2 part simple syrup
1/2 part fresh squeezed lime juice Soda water
HOW TO MAKE IT
Add first three ingredients to shaker with ice.
Shake, and strain over ice into a highball glass and top with soda.
Garnish with lime.
This is how you make Bourbon Rickey cocktail.