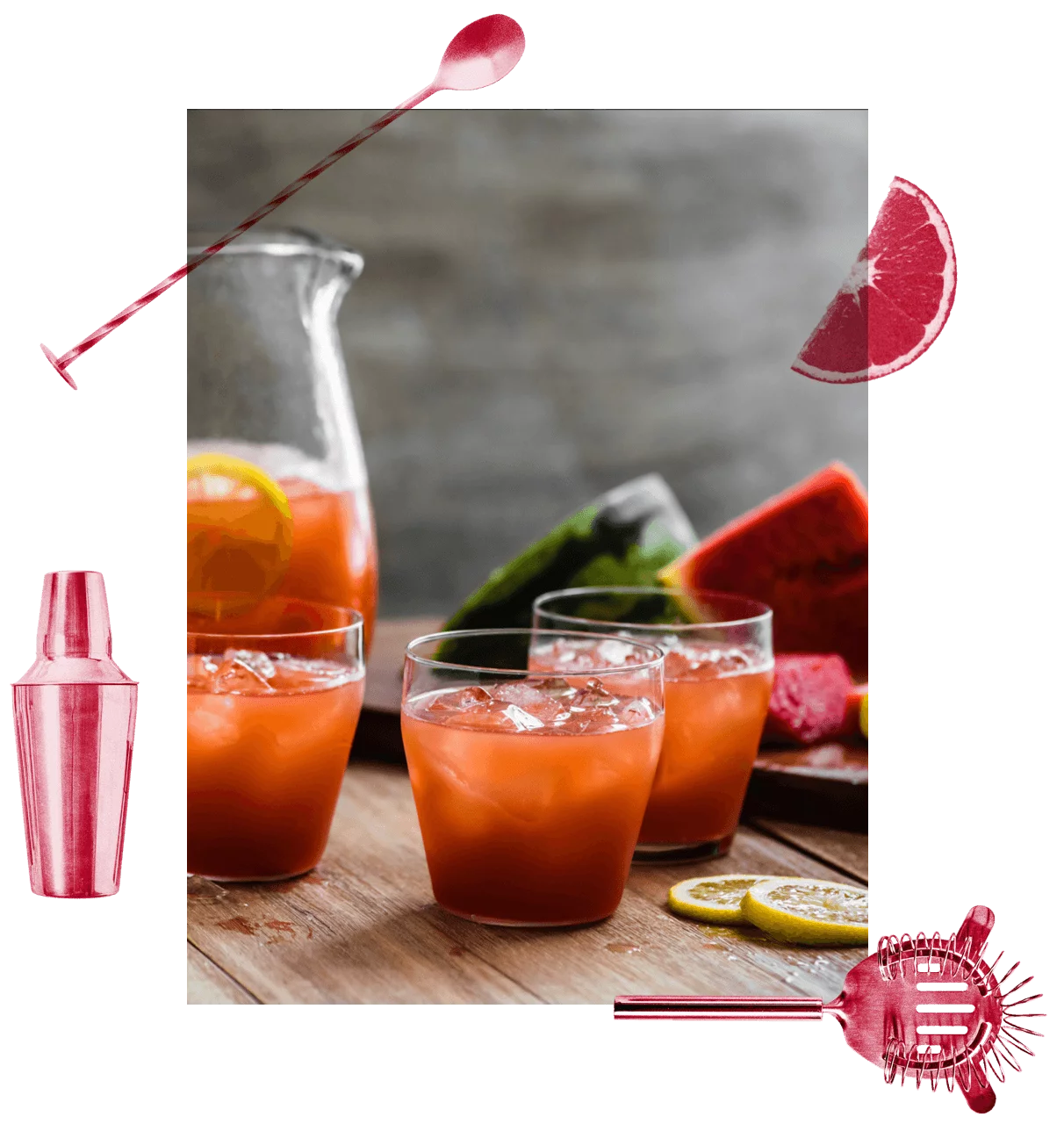 KENTUCKY DEVIL
Watermelon and lemon to chase away the fiery Kentucky summer heat.
INGREDIENTS
6 parts Wild Turkey® 101 Bourbon
1 part simple syrup
3 parts Gran Marnier
2 parts fresh squeezed lemon juice
4 parts fresh squeezed watermelon juice
HOW TO MAKE IT
Combine all ingredients into a pitcher with ice and stir.
Serve into lowball glasses and garnish individual servings with small watermelon slices.
This is how you make Kentucky Devil cocktail.