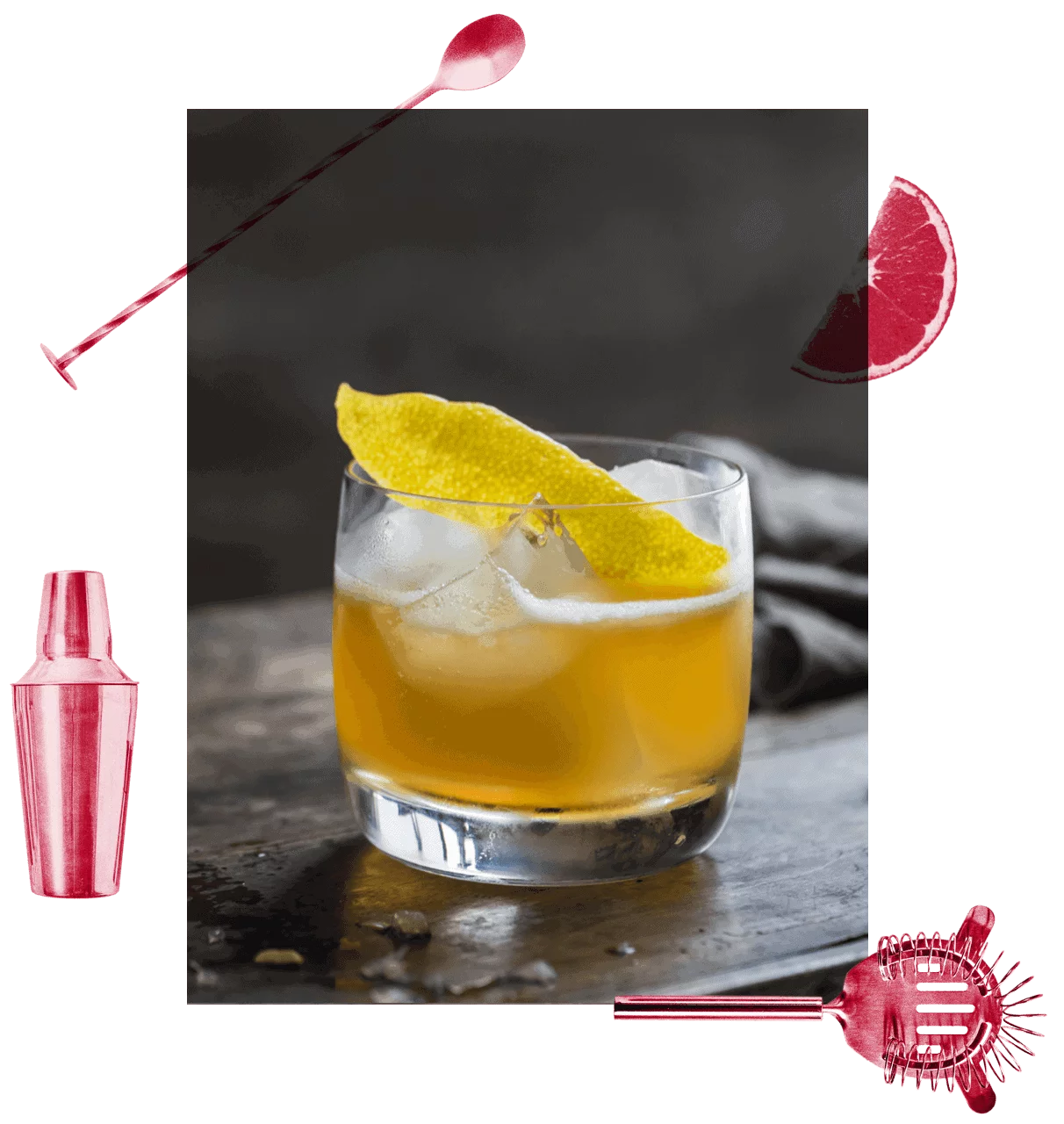 WOLF TICKET
A refreshing creation from Eric Johnson of the famed Sycamore Den in San Diego.
INGREDIENTS
1/2 parts Wild Turkey® 101 Bourbon
1/2 part simple syrup
1/2 part peach liqueur
3/4 part fresh squeezed lemon juice Dash of bitters
HOW TO MAKE IT
Combine all ingredients in shaker with ice.
Shake, and strain over ice into rocks glass.
Garnish with lemon peel.
This is how you make Wolf Ticket cocktail.