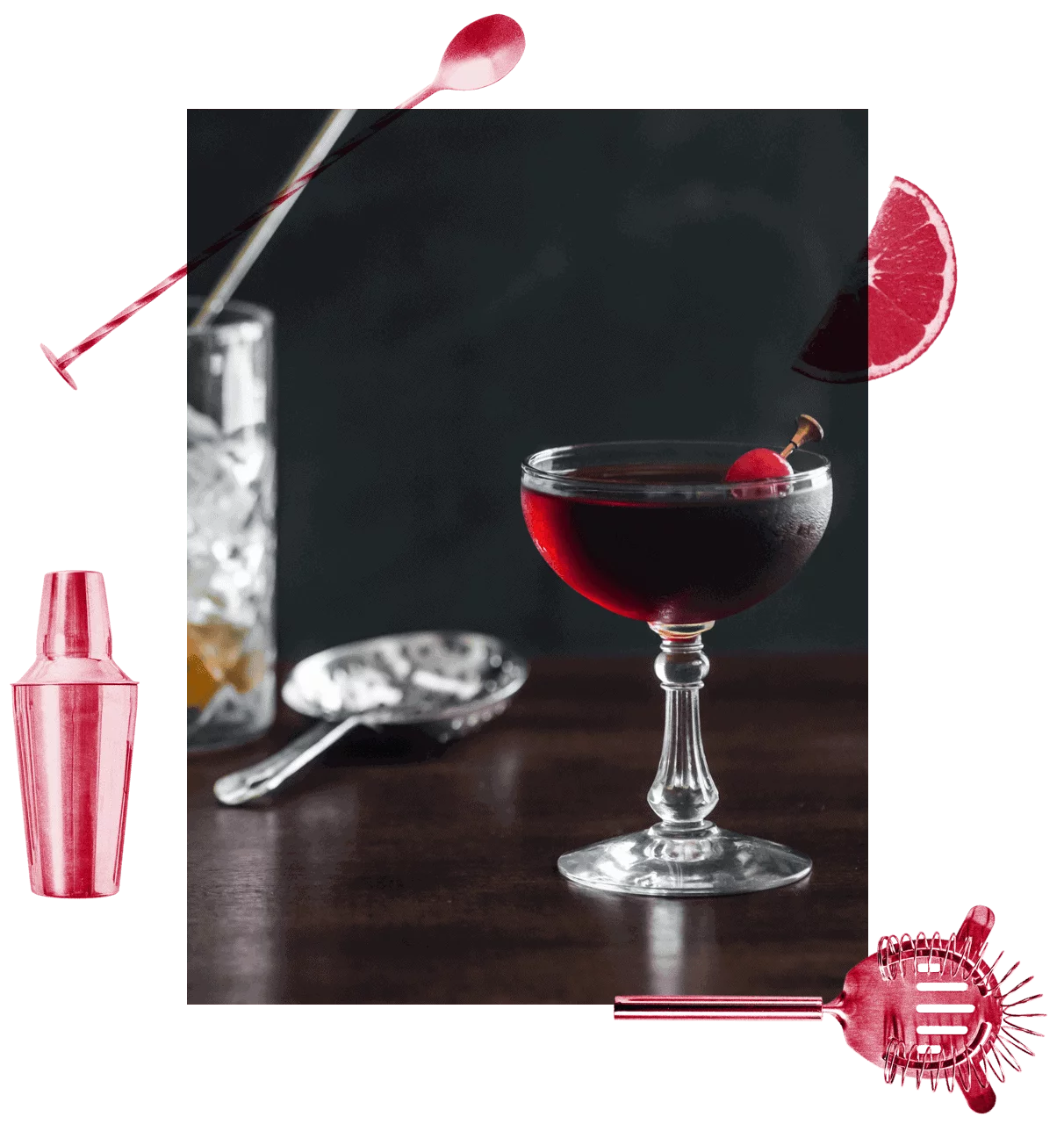 MANHATTAN
Rye whiskey and vermouth – the perfect pair for an elegant evening.
INGREDIENTS
2 parts Wild Turkey® 101 Rye
1 oz. sweet vermouth
Dash of bitters
HOW TO MAKE IT
Add all ingredients to a mixing glass with ice and stir.
Strain into a chilled coupe glass and garnish with a cherry.
This is how you make Manhattan cocktail.