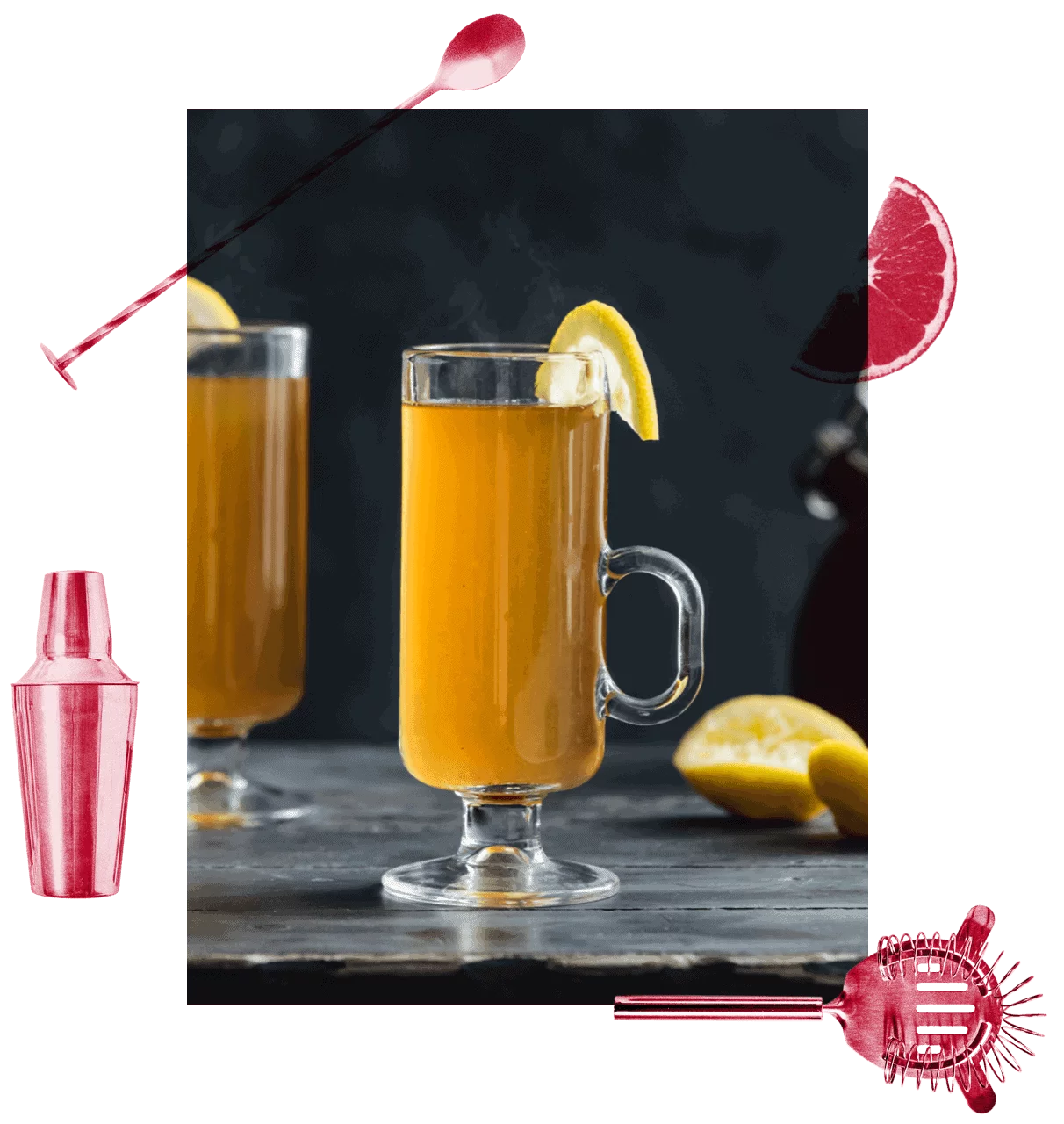 HOT TODDY
This comforting classic warms up even the coldest nights.
INGREDIENTS
60 ml Wild Turkey® Bourbon
120 ml hot water
20 ml honey
20 ml fresh squeezed lemon juice
HOW TO MAKE IT
Combine all ingredients into a heat resistant batch vessel (kettle/pot).
Garnish individual servings with lemon.
This is how you make Hot Toddy cocktail.