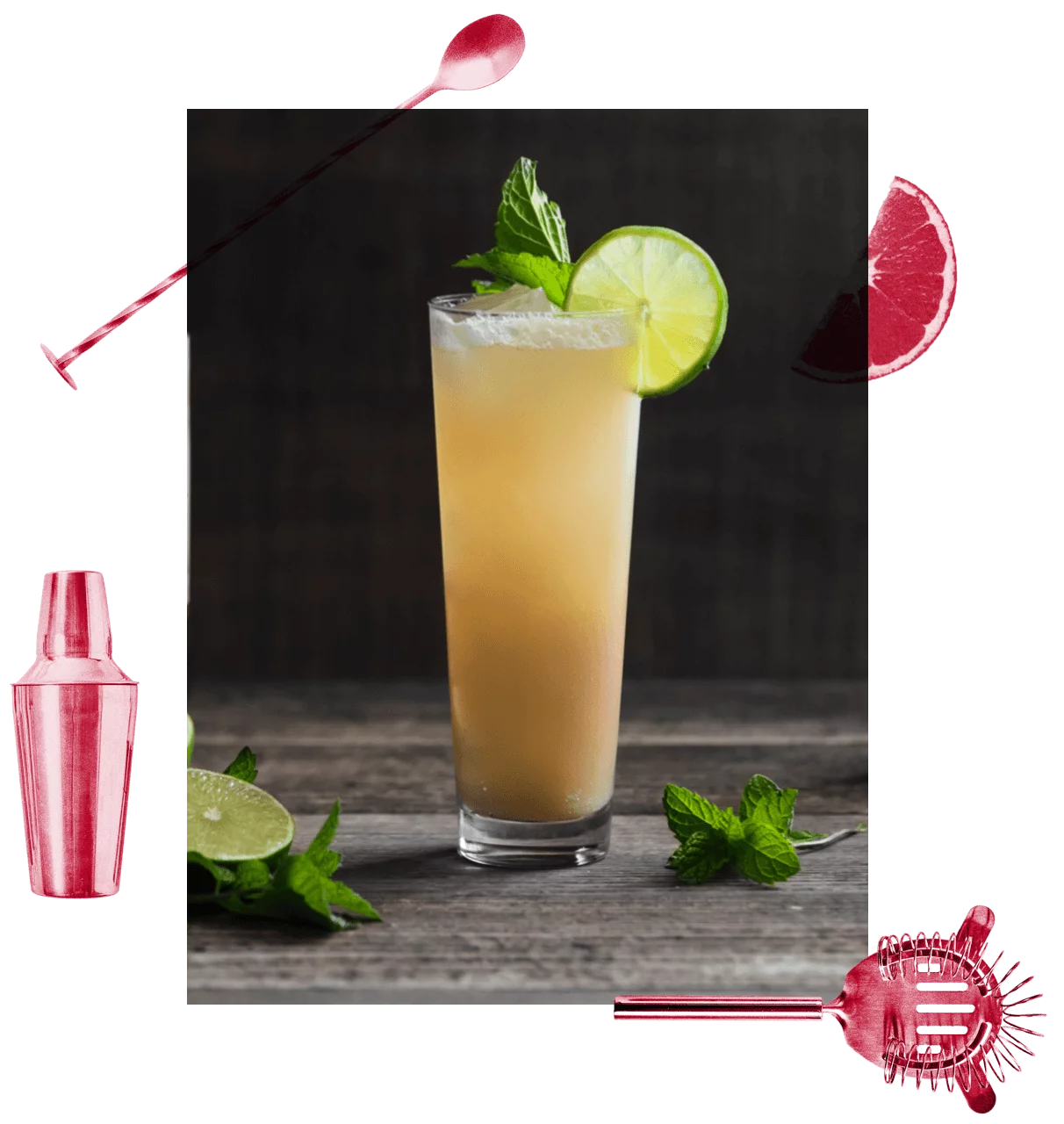 KENTUCKY MULE
This zippy combination of bourbon and ginger beer is a staple of Kentucky summers.
INGREDIENTS
60 ml Wild Turkey® bourbon
15 ml lime juice, freshly squeezed
Ginger beer, to top
Garnish: mint sprig.
HOW TO MAKE IT
Add Wild Turkey® bourbon and lime juice to a highball glass with ice.
Stir and top with ginger beer. Garnish with lime and mint sprig. This is how you make Kentucky Mule cocktail.