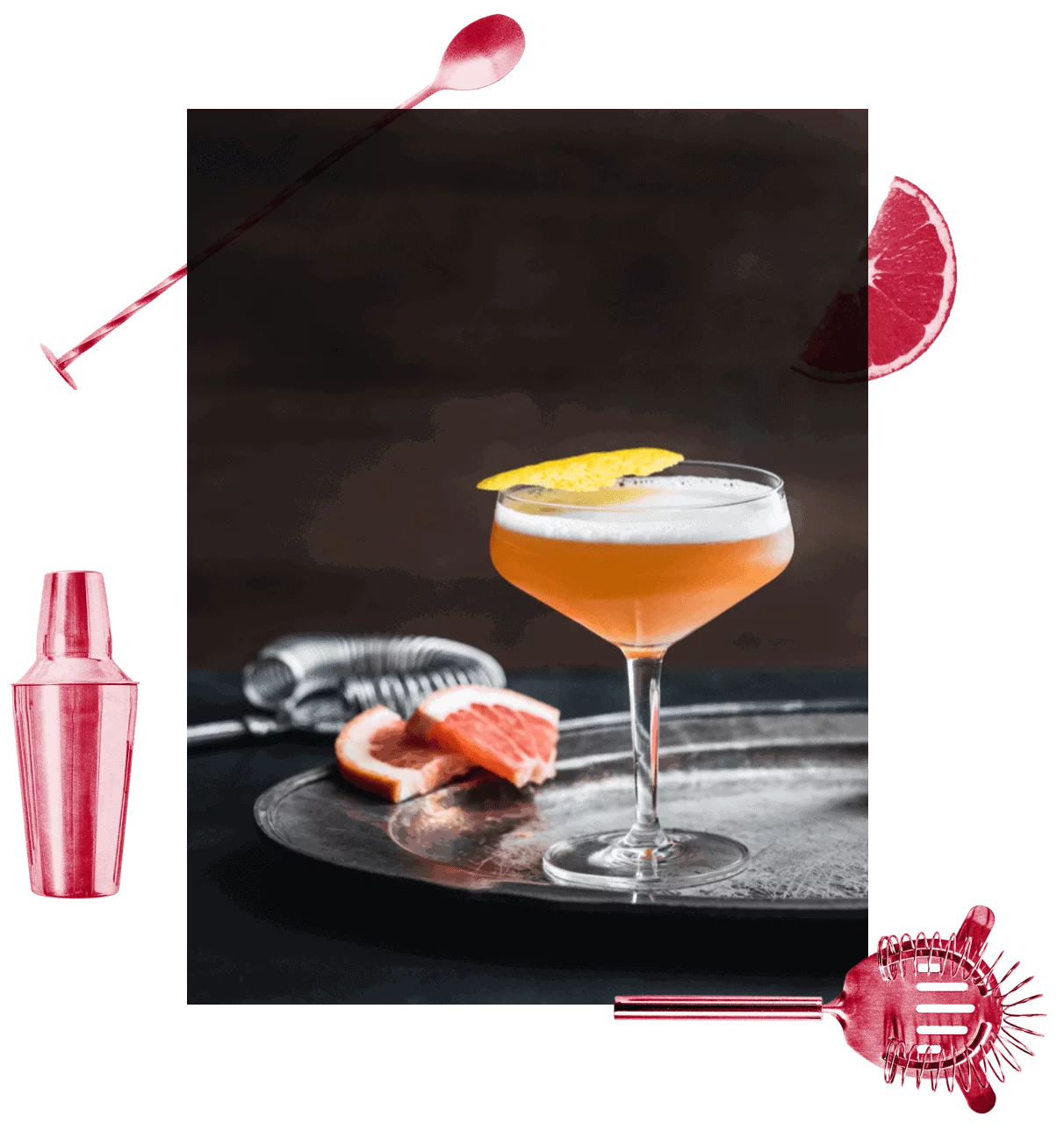 BROWN DERBY
A grapefruit bourbon cocktail recipe named for an iconic L.A. diner.
INGREDIENTS
60 ml Wild Turkey® Bourbon
30 ml fresh squeezed grapefruit juice
10 ml fresh squeezed lemon juice
15 ml honey
HOW TO MAKE IT
Add all ingredients into shaker with ice.
Shake, and strain into coupe glass.
Garnish with lemon peel.
This is how you make Brown Derby cocktail.