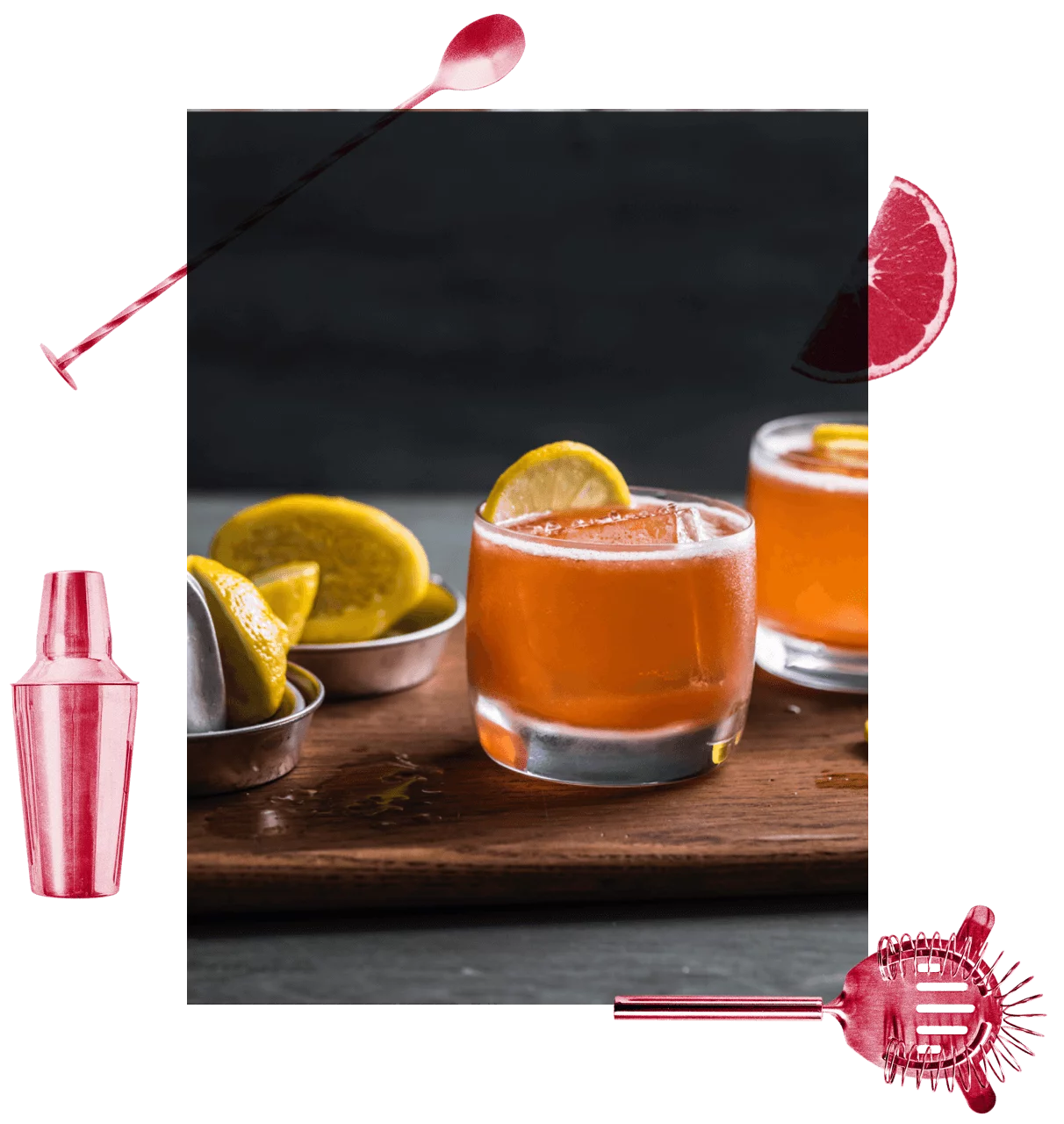 PAPER PLANE
A little bitter, a little sweet, and very refreshing, this modern classic cocktail redcipe is a crowd pleaser.
INGREDIENTS
30 ml Wild Turkey® 101 Bourbon
30 ml fresh squeezed lemon juice
30 ml Averna Amaro
30 ml Aperol®
HOW TO MAKE IT
Add all ingredients to shaker with ice.
Shake, and strain into rocks glass.
Garnish with lemon wheel.
This is how you make Paper Plane cocktail.